Stress-free moving
in 3 steps
Fill out request
Answer the questions about your move or cleaning in Zug.
Compare offers
Compare the non binding offers with the assistance of our transparent overview.
Book with MOVU
Decide on an offer and simply book it with MOVU.
Relocation in Zug – What to expect
CHERRY FARMERS AND TOP MANAGERS
Even though Zug is the smallest canton of Switzerland, it's the wealthiest. With a population density of 511 people per square kilometer, it doesn't surprise that many people move in or to Zug. In Zug, you get to meet all kinds of people and you can find large corporations next to cherry tree farms. Are you moving to Zug by yourself? Are you relocating with the whole family? Or are you even relocation as a company to this low tax city? Either way, MOVU is the ideal solution. With one inquiry, you get 5 offers from certified relocation companies in Zug. The fixed prices allow you to compare the companies and reviews from previous customers allow you to choose the perfect company.
MIX OF TRADITION AND MODERNITY
In Zug, there's an interesting mix of tradition and modernity. As an attractive and business-friendly place in Switzerland, Zug doesn't just attract small companies but also large corporations. The excellent infrastructure and the outstanding quality of life also make the city a good place to live in. Traditional events, rock concerts – everyone can find a suitable event here. People in Zug like to say: "Zug makes you happy". We from MOVU don't just want your stay in the city to be good, but also your relocaion. We work with over 80 cleaning and moving companies and will also find the perfect moving company for you. With MOVU you can find the perfect company for your relocation to Zug.
CHERRIES
The cherries in Zug have been crucial for the identity and culture of the region for the last 400 years. The cherries are processed to make unique meals and drinks like the "Zuger Chriesiwurst", the local cherry sausage or the "Chriesibier", the cherry beer. There are more than 44'000 cherry trees in Zug and every year, there're more trees. In spring, Zug shows its most beautiful side – a sea of white and rose blossoming cherry trees invite you to marvel at the nature. The old town and the Lake of Zug are beautiful every time of the year though. After your move, you can relax with a walk at the lake and discover the beautiful city by foot.
Tax Haven Zug
POPULATION GROWTH
Almost 30'000 people live in Zug. With an above average population growth of 14%, it doesn't surprise that there are 700 to 1'000 new apartments every year. This can be partly explained by the low taxes. The seats of many corporations like Nestlé and V-Zug AG are located in the region. If you're moving to Zug, you get to save some taxes. If you move with MOVU, you can also save moving costs. With one inquiry, you get 5 offers for free, you can compare the prices online and save money easily.
A UNIQUE MIX
Population statistics show that more people move to Zug than away from the city. Every year, more than 3'000 people relocate to Zug from abroad, while only 2'000 people move away. On one hand, many foreigners work in the big corporations, on the other hand, the quiet atmosphere attracts people to move to Zug. If you're moving to Zug you can look forward to a unique mix of internationality, traditional specialties, city and nature. Start an inquiry now and enjoy a stress-free move to Zug.
Tips for People Moving to Zug
Traffic – It's easy to get around in Zug with a car. During rush hours, it can get hectic though. Buying a ZVB ticket might be worth the money after your move to Zug. There are more than 60'000 passengers every day.
Shopping – Zug has a big shopping street, Metalli and Herti are the biggest shopping malls in the city. In the old town, you can discover several small alleys with boutiques and coffee shops.
Culture – The "Roman Signer Seesicht" at the "Rössliwiese" allows people to go below the water level and lets people experience an underwater view of the lake. This is a unique experience, sponsored by the "Kunsthaus Zug".
Partying – The Lounge & Gallery is the biggest club in Zug. It's only a few minutes away from the train station. The club has two floors and offers mixed music for every age category. If you get hungry, there's a snack bar outside.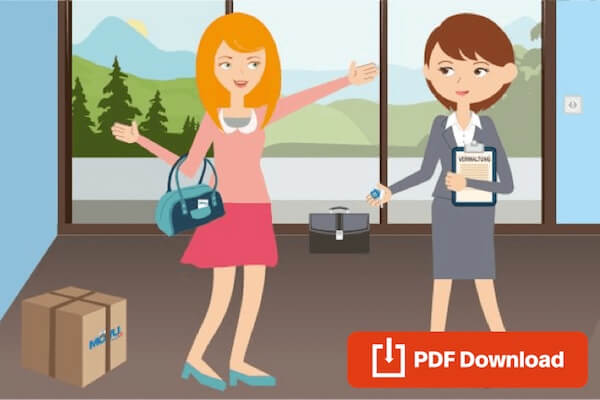 Goodbye: What You Need to Consider for the Apartment Handover
Goodbye: What You Need to Consider for the Apartment Handover
You have a new apartment? The first moving boxes are ready to be packed and the clearing out can start. Sure, you want to move out and get ready to set up in the new apartment. But you shouldn't just flee the old apartment. Inst...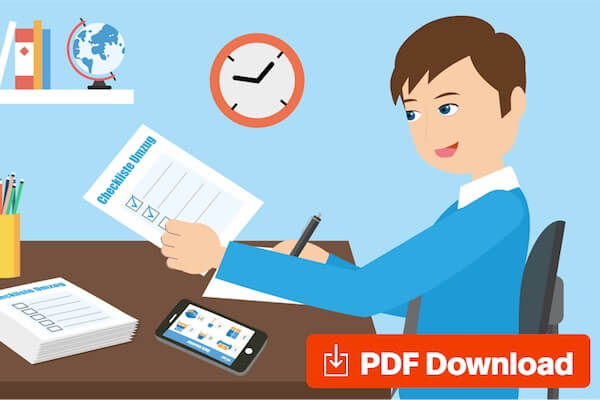 Tips and Checklist for Your Relocation - Including free PDF checklist
Tips and Checklist for Your Relocation - Including free PDF checklist
Moving is exhausting and nerve-wracking? Don't worry, MOVU is by your side. After extensive research, we collected all the important points for your project. It doesn't matter if it's a private move or a firm's relocation:...
More Info for the Relocation in Zug
More Info for the Relocation in Zug