Stress-free moving
in 3 steps
Fill out request
Answer the questions about your move or cleaning in Switzerland.
Compare offers
Compare the non binding offers with the assistance of our transparent overview.
Book with MOVU
Decide on an offer and simply book it with MOVU.
Local Differences – Even with the Final Cleaning
STRESS-FREE APARTMENT HANDOVER
After the move, the handover is the next big step. One just wishes that everything goes smoothly with the handover of the key. However, the landlord looks at the smallest details – Tenants often don't even see those. Depending on the size of the apartment, the final cleaning takes over 20 working hours, not counting reparations. Because of that, it's often worth hiring a professional cleaning company that guarantees the handover. But how do you find a good but cost-effective cleaning company?
EASY AS PIE
Since the start in 2014, MOVU managed to revolutionize the moving market and also final cleanings. With MOVU, the market has been digitalized and through a few measures we can guarantee cheap but good final cleanings, including the handover guarantee.
Easy service: Time is valuable. Because of that, our tested and proven questionnaire is enough so that cleaning companies can offer quotes. Thanks to the 35'000 processed customer inquiries we can guarantee the accuracy of the offers.
Cost-effective: Our partner companies only offer fixed prices and you can compare them after only one workday. That way you can compare market prices easily.
Secure: Our partner companies are all insured and guarantee a successful handover. That way you don't need to worry about the apartment handover.
TRUST IN LOCAL CLEANING COMPANIES
Cantons, cities and even villages differ and the "spirit of the canton" is quite distinct in many places. We also support local cleaning companies and already work with over 80 moving- and cleaning companies. Although we're not in every city yet, it is our vision, that everyone can find their perfect company with just a few clicks.
WHY SHOULD I START AN INQUIRY?
Our service is free and non-binding. If you start an inquiry and fill in the questionnaire, you will receive 5 offers from cleaning companies. You can compare the prices online and book the suitable company with one click.
More Tips for You
Handover protocol – Are there any damages? In that case it's important that they are noted down properly. If you disagree, note that down too. Once the protocol is signed, it's hard to make changes.
Rent deposit – If the rent and additional costs are covered and there are no more damages to take care of, it should be possible to get the rent deposit back within 30 days.
Redirection order – It's possible to set up a redirection order at short notice. Our tip: Use the online-service. That way you save time and on top of that it's cheaper.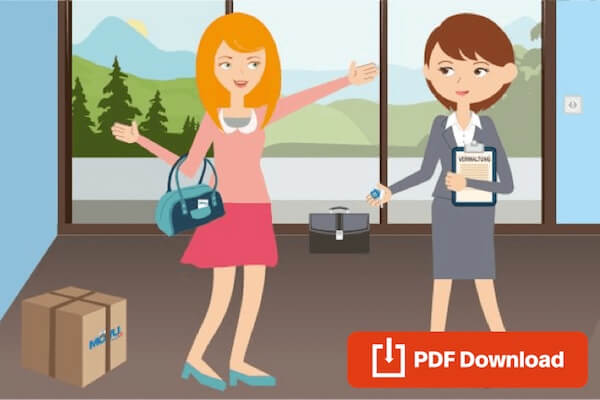 Goodbye: What You Need to Consider for the Apartment Handover
Goodbye: What You Need to Consider for the Apartment Handover
You have a new apartment? The first moving boxes are ready to be packed and the clearing out can start. Sure, you want to move out and get ready to set up in the new apartment. But you shouldn't just flee the old apartment. Inst...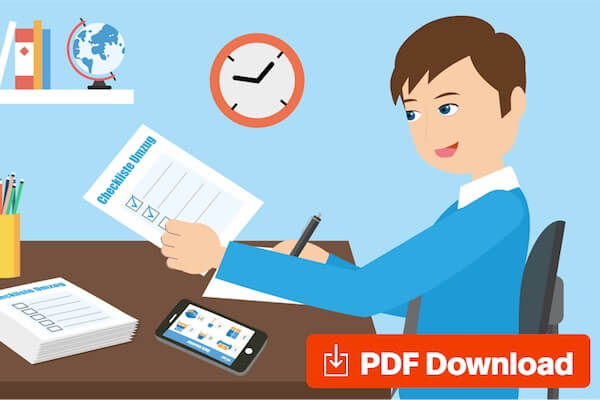 Tips and Checklist for Your Relocation - Including free PDF checklist
Tips and Checklist for Your Relocation - Including free PDF checklist
Moving is exhausting and nerve-wracking? Don't worry, MOVU is by your side. After extensive research, we collected all the important points for your project. It doesn't matter if it's a private move or a firm's relocation:...
Helpful Articles
Helpful Articles