Stress-free moving
in 3 steps
Fill out request
Answer the questions about your move or cleaning in Aarau.
Compare offers
Compare the non binding offers with the assistance of our transparent overview.
Book with MOVU
Decide on an offer and simply book it with MOVU.
Moving cleaning in Aarau - A child's play with MOVU
The former capital of Switzerland
Did you know that Aarau was the capital of Switzerland in 1798?  The city is situated on the river Aare and is embedded in the landscape of the Jura-Südfuss. Aarau is the capital of the Canton of Aargau and is considered an "insider tip" for those interested in culture, connoisseurs and those eager to explore. The city is not too big, but nevertheless very well situated and rich in culture.
Like the city, MOVU is also considered an "insider tip". Only at MOVU you can get 5 offers with fixed prices from quality-tested cleaning companies in Aarau within one working day. Would you like an uncomplicated inquiry without countless house calls? Then you are right here. Start a simple inquiry, fill out the questionnaire and compare 5 offers from cleaning companies.
The city of Aarau has a lot to offer its inhabitants. The old town of Aarau is car-free, allowing you to explore the shops, historical buildings, cafés, and restaurants without being disturbed.
No matter whether you move within Aarau or move to another city, with MOVU you have the ideal partner at your side for the final cleaning. We will organize the handover cleaning for you, including an acceptance guarantee, and help you to save time and money. Start an inquiry with MOVU and within one working day, you will receive 5 free offers for your removal cleaning.
The 5 offers you will receive within 24 hours are fixed prices. So you don't have to worry about suddenly having to pay more because the cleaning company has underestimated the hours required.
Moving cleaning in Aarau the easy way
Badener / Wikimedia Commons / CC-BY-SA-3.0 Unported
How Napoleon influenced Aarau
Aarau offers the highest quality of life and all generations benefit from a multi-faceted range of leisure and cultural activities. Surprisingly, Napoleon ordered the merger of the cantons of Aargau, Baden, and Fricktal in 1803. Aarau has remained the capital of the enlarged canton to this day.
Another famous person who went to school in Aarau was Albert Einstein. The school building is now called the Albert Einstein House.
Furthermore, the oldest non-church grammar school is located in Aarau. With this achievement, Aarau shows that it developed early on into the intellectual and cultural center of the canton.
For MOVU, you and your move are the focus of attention. We want to help you to enjoy the wide range of services offered by Aarau while your final cleaning is being carried out. MOVU will only issue you with cleaning offers from quality-tested cleaning institutes. Thanks to the acceptance guarantee, you do not have to worry that something might go wrong when you hand over your apartment.
All you need to do for your happiness is to make an inquiry and within a very short time, you will receive 5 cleaning offers at reasonable prices from cleaning companies in the region. With MOVU, your handover cleaning becomes a child's play.
Before the final cleaning, you can clear out your old things. While you pack your moving boxes, you will certainly notice how many things you have that you don't need in your new apartment. Many of our cleaning companies offer the disposal right with the final cleaning. You simply have to tell the cleaning company.
Beautiful places in Aarau
Altstadt Aarau – The old town of Aarau attracts with many sights. For an expert guide, you can join one of the many guided tours and explore the hidden treasures of the city.
Meyersche Stollen – In Aarau, there is also a lot to explore underground. A fascinating system of corridors, rooms, and shafts has been in existence underground for over 200 years
Roggenhausen Wildlife Park – In the Roggenhausen Wildlife Park in the western part of the city, you can observe deer, steenbok, rabbits, ponies, etc. at close range. The one just outside the gates of Aarau has been one of the most popular destinations in the region for over 100 years.
Naturama Aarau – The Naturama in Aarau is one of the most modern nature museums in Switzerland. It is an eventful experience and offers insight into the local nature of the past, present and forecast of the future
Aargauer Kunsthaus – The Aargauer Kunsthaus exhibits some of the most beautiful and comprehensive works of Swiss art from the 18th century onwards, as well as contemporary works.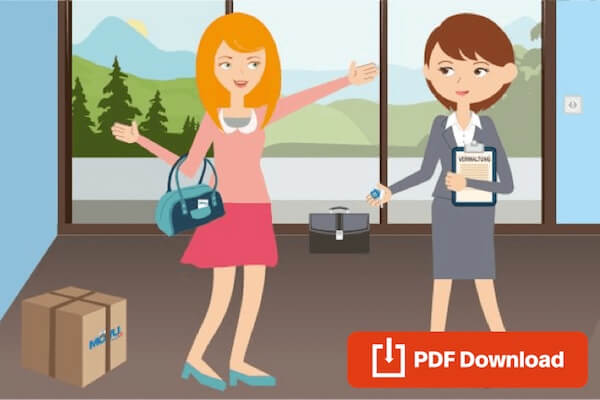 Goodbye: What You Need to Consider for the Apartment Handover
Goodbye: What You Need to Consider for the Apartment Handover
You have a new apartment? The first moving boxes are ready to be packed and the clearing out can start. Sure, you want to move out and get ready to set up in the new apartment. But you shouldn't just flee the old apartment. Inst...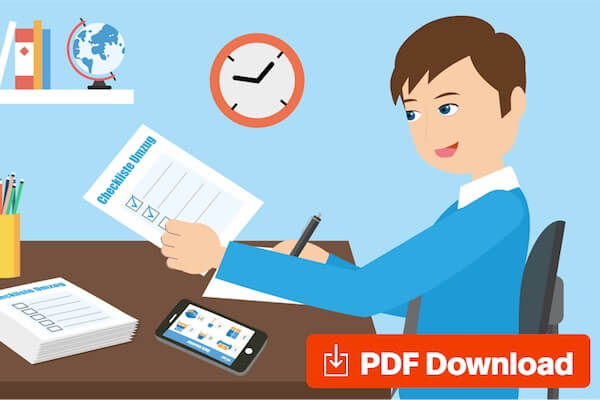 Tips and Checklist for Your Relocation - Including free PDF checklist
Tips and Checklist for Your Relocation - Including free PDF checklist
Moving is exhausting and nerve-wracking? Don't worry, MOVU is by your side. After extensive research, we collected all the important points for your project. It doesn't matter if it's a private move or a firm's relocation:...