Stress-free moving
in 3 steps
Fill out request
Answer the questions about your move or cleaning in Biel.
Compare offers
Compare the non binding offers with the assistance of our transparent overview.
Book with MOVU
Decide on an offer and simply book it with MOVU.
Auf Wiedersehen et au revoir Biel
By Milko Vuille (Own work) / CC BY-SA 3.0 / via Wikimedia Commons
THE TIME UNTIL THE APARTMENT IS HANDED OVER IS TICKING
A glance at the calendar – the move is getting closer and closer. Are you moving soon within Biel or away from this city? As a resident of the watch metropolis of Biel, you will certainly know how precious time is. We, on the other hand, know what lies ahead of you. A major hurdle is the apartment handover and the associated removal cleaning. You can save yourself a lot of time here if you hire a professional cleaning company. MOVU is the right contact for this. After a simple online inquiry, you will receive within 24 hours 5 offers from selected cleaning companies in Biel, which you can compare and book directly online. So you do not lose any time in searching for cleaning companies or in cleaning and handing over your apartment. Because with all the cleaning companies you find via MOVU, you have an acceptance guarantee. This ensures that your apartment will be handed over without any additional expense.
PRECISE CLEANING COMPANIES FOR APARTMENT CLEANING
The precision center in Biel produces the best watches in the world. At MOVU you will receive offers from the best cleaning companies in Switzerland. Everyone knows the Swatch watch manufactured in Biel. It is flawless, functional and, compared to the competition, reasonable in price. These characteristics are comparable to the services of our partner cleaning companies. They aim for top performance on a daily basis, carry out the jobs precisely, flawlessly and at appropriate, transparent and fair prices.
MIXED CULTURAL AREAS
With Biel, you leave the largest bilingual city in Switzerland. Bernese German mixes with French here and it is not unusual for conversations to be bilingual. But no matter what origin you come from and what language you speak, at MOVU you will find a suitable cleaning company that fits your needs perfectly. Perhaps you need to have the balcony pressure washed or the carpets shampooed? No problem, we will find a suitable solution for every challenge, so that you can look forward to your apartment handover with joy and ease.
Dispose of unnecessary items before cleaning
In addition to the organization of the move, packing of boxes and cleaning, disposal is always an issue when moving. Often, it is only when you start packing that you notice that many things have accumulated that you do not want to take with you to your new home. Many of our cleaning companies offer disposal at the same time as cleaning the apartment. But if you want to dispose of things yourself, here are some tips.
You can dispose of the following free of charge: clothes at collection points, aluminum in scrap metal containers, electrical waste at recycling centers, refrigerators, microwaves and vacuum cleaners at local disposal points and bicycles at the scrap metal collection. If you still have batteries, you can return them to the points of sale. You can return book pages to the waste paper collection, but book spines can be put in rubbish bags.
For some things, however, you will need to buy a vignette from the official waste collection service. For skis and also for bulky goods you should get vignettes. Mattresses also require bulky goods vignettes. Single mattresses with two vignettes and double bed mattresses with three vignettes can be given to the public waste disposal authorities. For a fee, you can return flower pots and crockery in small quantities to collection and recycling points.
To-do's before leaving Biel
Poutzer – That's what the French-speaking people of Biel say to their first to-do, the cleaning or nettoyer, as the French call it. Be clever and hand over this task to one of the cleaning companies of MOVU. Instead of taking care of handing over the apartment, it is better to devote yourself to more important things (see points 2-5) before you leave Biel.
Bieler Bsetzsteine – The delicate chocolate pralines are considered a culinary specialty that cannot be found anywhere else in the world. So make sure you enjoy one more before you move. You can find this delicacy in practically every one of the numerous bakeries and confectioneries in Biel.
Visit the Old Town – The 15th century Old Town of Biel is considered one of the best-preserved in Europe. Large distributors or illuminated advertisements are out of place there. In the alleys, you will find only local businesses and antique brocken houses. Who knows, maybe you will find something for your new home there.
Sport in Biel – With Biel you leave the Olympus of Swiss sport. Only recently, three new sports stadiums (curling, football & ice hockey) were opened, combined in one sports facility. With this jewel, a home ice hockey game of the EHC Biel will certainly be a reason to visit your old home again and again.
Lake Biel – nature reserve, viticulture, St. Peter Island, historic towns and local recreation area. Lake Biel is a jewel of the region. Take the opportunity once again for a walk along the lakeshore, and if the temperatures allow it, perhaps even for a last swim.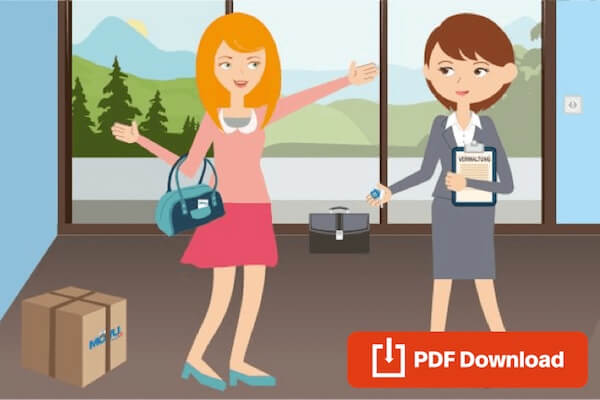 Goodbye: What You Need to Consider for the Apartment Handover
Goodbye: What You Need to Consider for the Apartment Handover
You have a new apartment? The first moving boxes are ready to be packed and the clearing out can start. Sure, you want to move out and get ready to set up in the new apartment. But you shouldn't just flee the old apartment. Inst...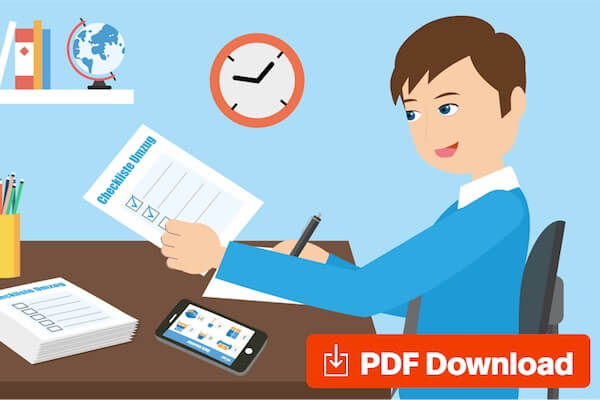 Tips and Checklist for Your Relocation - Including free PDF checklist
Tips and Checklist for Your Relocation - Including free PDF checklist
Moving is exhausting and nerve-wracking? Don't worry, MOVU is by your side. After extensive research, we collected all the important points for your project. It doesn't matter if it's a private move or a firm's relocation:...
More Tips for the Handover Cleaning
More Tips for the Handover Cleaning