Stress-free moving
in 3 steps
Fill out request
Answer the questions about your move or cleaning and give in your household inventory online.
Compare offers
Compare the non binding offers with the assistance of our transparent overview.
Book with MOVU
Decide on an offer and simply book it with MOVU.
Are you moving to or within Solothurn? MOVU is at your service.
© Markus Bernet / Wikimedia Commons / CC-BY-SA-2.0 Unported
With imposing buildings, a beautiful old town and baroque architecture, the city of Solothurn attracts new residents. Solothurn offers a wealth of possibilities for excursions and explorations. However, if you are not only visiting Solothurn in your free time but are moving there immediately, MOVU is your partner. Do you still need an offer for the apartment cleaning?
No problem. After an inquiry, you will even receive five offers free of charge from well-insured cleaning companies. Within 24 hours you will receive the quotes by e-mail. You can then compare the prices and services of the cleaning companies online. To help you find the right cleaning company for your order, you will also have access to customer reviews.
Solothurn is easy to reach and has one of the most beautiful old towns in Switzerland. It is therefore not surprising that Solothurn is described as a classic city for newcomers thanks to its attractiveness. The cultural diversity is in no way inferior to this. The beautiful baroque city is known, among other things, for its Film Festival – one of the most important film festivals in the Swiss film scene.
If you're so impressed by the city and you're moving there soon: MOVU is your expert partner for stress-free handover cleaning. If you already live in Solothurn and are moving within the city, then MOVU is of course also at your side.
At MOVU you will receive several cleaning offers from regional and quality-tested cleaning companies for your final cleaning within a few hours. Because every apartment cleaning is individual, we will find a customized solution for you.
If you want to dispose of old rubbish in addition, this is no problem for the booked cleaning company. Simply start an inquiry and you will receive 5 non-binding offers from professional cleaning companies in and around Solothurn within 24 hours free of charge. If you have any questions, please do not hesitate to contact us by phone or e-mail.
Solothurn - A city with charisma
Almost 18,000 residents live in the municipality, which lies at 435 meters above sea level on the picturesque Jura south foothills. The Aare divides the town, which is the cantonal capital and the second-largest municipality in Canton Solothurn after Olten. Due to the former seat of the French embassy (16th – 18th century), Solothurn is traditionally called the "ambassador city". The municipality also has the reputation of being the most beautiful baroque city in Switzerland.
The city of Solothurn is feeling the nationwide trend towards living – since 2004 the resident population has been increasing again. The public transport network is impressive. Zurich can be reached within 54 minutes. For a trip to Neuchâtel or Berne, you only need between 33-37 minutes.
MOVU helps you to get a stress-free removal cleaning in Solothurn. Our professional partner companies hope to convince you. Start an inquiry right away and you will receive 5 non-binding offers free of charge. Start now and let us convince you
Recommendations for your move and handover cleaning in Solothurn
Film Festival: Every January, this well-known film festival has presented an excellent selection of Swiss films for over 50 years. With over 65,000 entries, the event is one of the most renowned cultural events in Switzerland. Be sure to visit it.
Verena gorge and the hermitage: The hermitage is located north of the city in the silence of the Verena gorge. A hermit is still working here. The gorge is an ideal destination for families and groups. A visit is definitely worthwhile for you.
Aarefahrt-Biel – The Aare journey to Biel is considered to be excellent river navigation in Switzerland. In summer, the ships of the Bieler Schifffahrtsgesellschaft run 4 times a day from early May to early October.
St. Ursen Cathedral: This cathedral of the Roman Catholic Diocese of Basel is dedicated to the martyrs Vicor and Ursus. In the northern sacristy is the cathedral treasure, where the Hornbach Sacrament can be admired with a guided tour.
Art Museum – Thanks to generous donations, this beautiful museum houses beautiful and valuable collections. The focus is on Swiss art of the 19th and 20th centuries.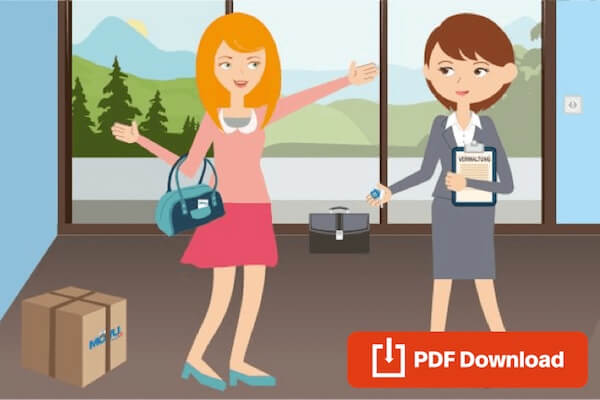 Goodbye: What You Need to Consider for the Apartment Handover
Goodbye: What You Need to Consider for the Apartment Handover
You have a new apartment? The first moving boxes are ready to be packed and the clearing out can start. Sure, you want to move out and get ready to set up in the new apartment. But you shouldn't just flee the old apartment. Inst...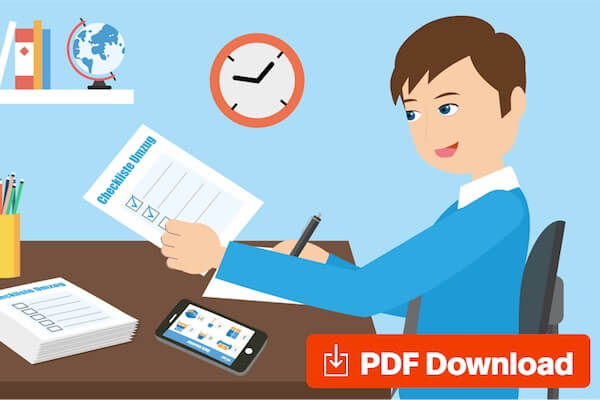 Tips and Checklist for Your Relocation - Including free PDF checklist
Tips and Checklist for Your Relocation - Including free PDF checklist
Moving is exhausting and nerve-wracking? Don't worry, MOVU is by your side. After extensive research, we collected all the important points for your project. It doesn't matter if it's a private move or a firm's relocation:...
Further Information
Further Information