Stress-free moving
in 3 steps
Fill out request
Answer the questions about your move or cleaning in Chur.
Compare offers
Compare the non binding offers with the assistance of our transparent overview.
Book with MOVU
Decide on an offer and simply book it with MOVU.
Chur - city with alpine air
FRESH AIR IN THE CENTRE
The fresh alpine air of Chur does not come by chance. Since the 1980s there has been constant investment in keeping the air clean. Measures have been taken above all in the areas of industry & commerce and transport. The old town of Chur, for example, is free of cars and the many wooded areas in Chur also contribute to cleanliness. We at MOVU also attach importance to fresh and clean work in our cleaning companies. It is important to us that the cleaning company uses the substances correctly and gently and that a proper result is achieved in every case. Therefore it is our daily mission that every apartment after cleaning radiates the same freshness and cleanliness as the alpine town of Chur does day after day. Are you soon to be moving into a new direction and therefore need an apartment cleaning service with an acceptance guarantee? Then start an online inquiry now and fill out the questionnaire. Our partner cleaning companies can then immediately submit an offer with a fixed price and you only need to decide on your favourite. Reviews of cleaning companies from previous customers will help you make your choice. So start an uncomplicated inquiry now.
ALL AROUND THE DISPOSAL
Everything that is consumed ends up in the garbage sooner or later. Due to the constantly increasing consumption we produce more and more waste. So if we want to reduce the amount of waste we produce, we have to rethink our consumption and possibly reduce it. For this reason there are many different waste facilities in the canton of Graubünden. In addition to the well-known waste incineration plants, there are also composting & fermentation plants and biomass-fired power plants. If you also need a direct disposal with your apartment cleaning, the cleaning company will be happy to do this for you. Simply contact MOVU to find out whether we can combine disposal directly with your apartment cleaning. If you prefer to take care of the disposal yourself, you can find out from the municipality of Chur where the appropriate waste collection point is located for you.
It is assumed that the population in Grisons will increase by slightly more than 10% by the year 2040
Cleaning is also very easy
Population growth in the canton of Graubünden is expected to be rather weak until 2040. This is due on the one hand to a very low birth rate and on the other hand to migration to the agglomerations and centres of the midlands such as Zurich. However, if the population growth is broken down to the region around Chur, it becomes clear that a growth rate of 20-22% can be expected up to the year 2040. This could be due to the fact that Chur is already a city in miniature and offers a wide range of services for its inhabitants. But you can see that you are not alone in finding a cleaning company and moving to Chur or away from the city.
Moving is therefore not a foreign word in Chur, and we at MOVU have already accompanied thousands of apartment cleaners and relocations. We would be happy to help you find the best cleaning company in the region. Save yourself the time and nerves of a DIY cleaning. Most of the time the effort for a complete final cleaning is massively underestimated. It requires special cleaning agents, a lot of time and also some experience. All these reasons speak for a professional cleaning company. So that the search for a cleaning firm is as simple and uncomplicated as possible, it is best to start an inquiry now. Within 24 hours you will then receive 5 offers from local cleaning companies free of charge. Since all partner companies guarantee an acceptance and have already cleaned countless apartments, you do not need to worry about handing over the apartment. Instead, benefit from our competent and quality-tested partners and get your price quotes now.
Don't miss out before the farewell
Old Town – A visit to the quiet but beautiful old town of Chur is a must. The small town is one of the most intact old towns in Switzerland and has been continuously restored over the past 20 years.
Rhätische Bahn – Everyone who lives in Chur must travel at least once on the well-known Rhaetian Railway. Whether it's from Chur to Arosa or to Davos for a hockey match is irrelevant. In any case it is an experience. Maybe even during the handover cleaning, when the cleaning company takes care of the cleaning?
Churer Röteli – Another toast to the wonderful years in Chur? The fruit brandy Röteli made from dried cherries has been traditionally produced by the Ullius family since 1912 and definitely has to be tasted once.
St. Martin's Church – If this doesn't mean anything to you yet, you must visit the landmark of Chur's old town immediately. It is the largest Protestant-Reformed church building in the canton and certainly one of the biggest highlights in the old town.
Guided tour of the city – To be able to tell your new neighbours all about your old home, it is worth booking a guided tour of the city at the end of your visit. The tour will give you a fitting farewell to Chur and reveal a few facts about Chur that you may not have known until now.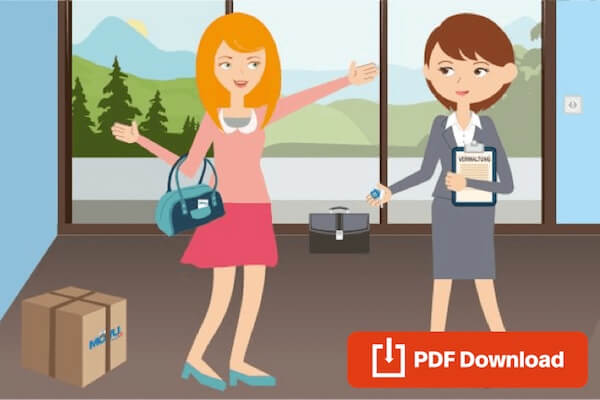 Goodbye: What You Need to Consider for the Apartment Handover
Goodbye: What You Need to Consider for the Apartment Handover
You have a new apartment? The first moving boxes are ready to be packed and the clearing out can start. Sure, you want to move out and get ready to set up in the new apartment. But you shouldn't just flee the old apartment. Inst...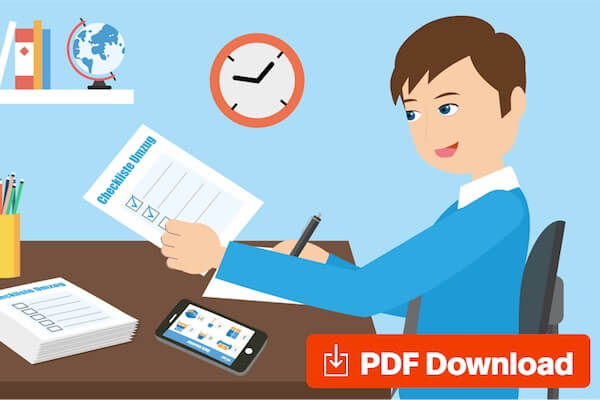 Tips and Checklist for Your Relocation - Including free PDF checklist
Tips and Checklist for Your Relocation - Including free PDF checklist
Moving is exhausting and nerve-wracking? Don't worry, MOVU is by your side. After extensive research, we collected all the important points for your project. It doesn't matter if it's a private move or a firm's relocation:...
More about cleaning
More about cleaning