Stress-free moving
in 3 steps
Fill out request
Answer the questions about your move or cleaning in Zurich.
Compare offers
Compare the non binding offers with the assistance of our transparent overview.
Book with MOVU
Decide on an offer and simply book it with MOVU.
Cleaning company Zurich with MOVU at the good price
AN AFFORDABLE CLEANING COMPANY IN ZURICH
Zurich is often looked at as a place of high efficiency and performance just as it's known for high costs of living. Therefore, quite a few people decide to do the handover cleaning by themselves after an exhausting moving experience instead of hiring a professional cleaning company. It is definitely understandable. Getting a good quote from a cleaning company in Zurich is a lot of work: several home visits, a lot of calls and most of the time outrageous prices. But after cleaning the apartment themselves, most of them wish that they'd used a cleaning company since the effort to clean the home is usually a lot higher than expected. It doesn't have to be this way though. MOVU works with 25 cleaning companies in Zurich and our goal is to make the handover cleaning as simple as possible. One single online inquiry is enough and you'll receive 5 non-binding cleaning quotes for free within 24 hours. This way you can easily compare the cleaning quotes from different cleaning companies in Zurich, take a look at their ratings and prices and decide for your personal best fit.
CLEANING COMPANIES WITH LOCAL COMPETENCE
Zurich occupies the 7th place in Europe's cleanliness ranking. This also shows in the handovers that are being done with utmost care. Even with professional companies it sometimes comes to delays. This is why MOVU only works with companies that offer a handover guarantee. Because of this, you can lean back and don't need to worry about the handover of the keys since the cleaning company in Zurich will be there during the handover. Should there be any issues regarding the thoroughness of their work, they will immediately take care of it without charging anything extra. This way you'll also be protected from having to pay more to your landlord because of a deferred handover.
LOOK FOR A CLEANING COMPANY IN ZURICH? PROFESSIONALISM IS KEY
Our cleaning companies in Zurich are all hand-picked and audited regularly on their quality. Until now we've taken care of more than 50'000 client requests which enable us to continuously improve the service of MOVU and our partners. This way you'll not only profit from the quality and knowledge of our partner companies but we'll also counsel and accompany you throughout your move and all your questions and issues. Suddenly your move and your final cleaning will feel a lot less stressful and uncomplicated.
Part of Zurich's Everyday Life: Building, Moving and Cleaning
With 400'000 people living here, Zurich is the biggest city in Switzerland and every year more people are moving to Zurich. This influx is also represented in the amount of new buildings. 1954 was the record year for new housing projects but in recent years the number of new apartments that are being built are getting close to that record. Furthermore, with a nationwide record moving rate of 12%, final cleanings are part of Zurich's everyday business.
Whether you're moving out of this fast-paced, international city or whether you're just relocating to a spot with a better view, the move will probably not be easy. Traffic, rush hour, and a lack of parking possibilities are just one part of it, and when the move is finally done the final cleaning still awaits. Instead of doing it yourself, let a professional team of cleaners take care of it. Relax, have a coffee in a local coffee shop, or drive to your new home and unpack your boxes. You don't have to be there during the cleaning and when you show up for the handover, you can be sure to find a clean apartment cleaned by the booked cleaning company from Zurich.
You think that people in Zurich are somewhat picky and complicated? You don't need to worry about that with MOVU. With us, everything goes smoothly, at a decent price, and uncomplicated without the loss of competence and transparency. All our offers come at a fixed-prices, which means that you won't have to worry about prices suddenly increasing because of unforeseen complications. You can instead focus on your new home and let us and the cleaning company in Zurich that you have booked do the job for you.
Saying Goodbye to the Lakeside City
In case you're moving to a different city, we suggest that you at least plan another sunny afternoon at the lake's border before leaving. The leisurely atmosphere will no doubt help you to remember the best sides of Zurich.
You'd like to go for one last round of shopping? Then visit the Bahnhofstrasse again. Even if you're not up to pay some of the prices you can still find nice boutiques and coffee shops to linger around for a bit.
Others might prefer to visit the opera – dress up, drink champagne and enjoy the music and the drama, that is what the Opernhaus Zurich promises.
In case you're driving long distances with the public transportations on a regular basis, buying a monthly subscription makes sense. It even includes the transfers over the lake on boats.
Whether you're moving out of Zurich or just to another part of it – Saying "goodbye" to your neighborhood is a must do and maybe you want to shout "Chuchichästli" one last time, just for the fun of it.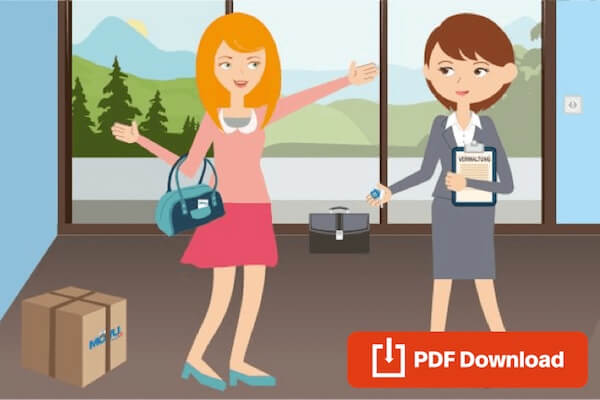 Goodbye: What You Need to Consider for the Apartment Handover
Goodbye: What You Need to Consider for the Apartment Handover
You have a new apartment? The first moving boxes are ready to be packed and the clearing out can start. Sure, you want to move out and get ready to set up in the new apartment. But you shouldn't just flee the old apartment. Inst...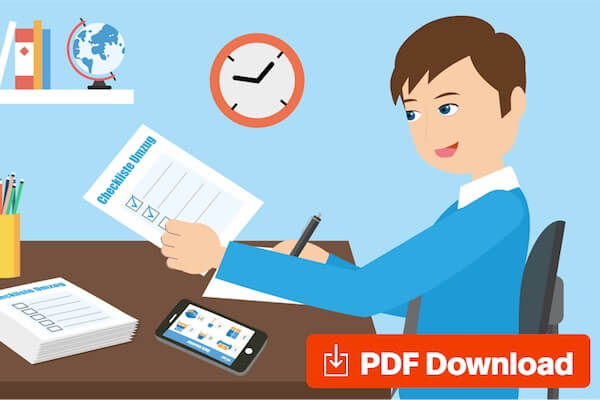 Tips and Checklist for Your Relocation - Including free PDF checklist
Tips and Checklist for Your Relocation - Including free PDF checklist
Moving is exhausting and nerve-wracking? Don't worry, MOVU is by your side. After extensive research, we collected all the important points for your project. It doesn't matter if it's a private move or a firm's relocation:...