Stress-free moving
in 3 steps
Fill out request
Answer the questions about your move or cleaning in Winterthur.
Compare offers
Compare the non binding offers with the assistance of our transparent overview.
Book with MOVU
Decide on an offer and simply book it with MOVU.
Apartment Cleaning in the City of Nature
CLEAN AND GREEN – THE CITY OF WINTERTHUR
There are a lot of green areas in Winterthur and its surrounding region. No other city has that much forest and green areas. While this is wonderful for people living in the city, it becomes a bit of a problem during the final apartment cleaning. The amount of fine dust and pollen is considerably higher than in other cities and makes the final cleaning more difficult. The population in Winterthur helps to keep the city green and clean. Every year, dozens of volunteers and more than 1'000 schoolkids help to get rid of dirt. This is a good learning effect – People living in Winterthur are conscious of cleanliness and also expect it from their fellow people. It doesn't surprise then, that landlords are very precise when taking over an apartment.
HOW LONG DOES IT TAKE TO CLEAN THE APARTMENT?
Generally, people underestimate the effort it takes to clean the apartment. In a survey in Winterthur, most people told us, that they could probably get an apartment ready for the handover within 6-7 hours. However, after accompanying several thousand final cleanings, we know that in average it takes more than 20 workhours to get a 4-room apartment ready for the handover. In our opinion, there are better things to do with that time than cleaning. How about a last visit of the rose garden, an excursion to the "Affenschlucht" at the River or just strolling down the "Marktgasse" with some friends and enjoying some coffee?
HANDOVER GUARANTEE – DO I NEED THAT?
Yes, there's nothing more annoying than being ready for the handover and hearing, that the apartment isn't clean enough. If you already paid the cleaning company, it's really bothersome to then having to clean yourself. In Winterthur, there are many cleaning companies and we know, which ones are able to get the apartment ready for the handover, and which ones aren't. So, book a cleaning company with MOVU. They always offer the handover guarantee. That way you can enjoy the last days in the old apartment and be sure, that the handover will go smoothly.
Enjoy the Time in Winterthur
POSSIBILITIES FOR RELAXATION IN WINTERTHUR
Winterthur offers its inhabitants many possibilities of relaxation. Especially during the moving time, when there are daily to-do lists, urgent phone calls, boxes to pack and other administrative tasks, a short trip to one of the many museums can work wonders. In the photo museum, you can look at amazing pictures, the Oskar Reinhart Collection exhibits older paintings, drawings and sculptures. If one prefers nature, it's worth exploring the forests or participating in a lama trekking tour. While you allow yourself a time-out, we take care of your final cleaning and make sure, that everything goes smoothly with the apartment handover.
MOVING WITHIN WINTERTHUR OR ON TO A NEW ENVIRONMENT?
Are you moving within Winterthur? In that case, you only need to worry about the handover. There shouldn't be any changes regarding taxes and health insurance premiums. If you own a car, you can also keep the license plate. If you're moving to another canton or region around Zurich, there might be some changes. However, we can also help you there, because we work closely together with authorities and insurances, so that everyone can find their best individual solution. If you're looking for new furniture, a new internet connection or a TV, we also love to help you with our special coupons for customers. There's only one thing we can't help you with: A new canton means a new license plate for your car.
UNCOMPLICATED INQUIRY
In order to make the final cleaning as uncomplicated as possible, we offer several unique guarantees. Beside the handover guarantee, we also offer the fixed price guarantee. It makes sure, that you only pay as much as agreed on. If the cleaning company takes longer or needs to clean a second time, it means no additional costs for you. You can also benefit from the cancellation insurance. Should the company suddenly not arrive, you get another cleaning company for the same price on the same day. So, start an inquiry, fill in the questionnaire and get 5 offers within one workday.
Last To-Dos in Winterthur
Lama trekking – Why not combine a walk with lamas? You can only do that here and it's definitely worth the experience.
Theatre – With seven theatres, Winterthur offers a big variety. It might be cool to visit one or two of them before the move.
Wildlife park – There are many wildlife parks, the "Wildpark Bruderhaus" is especially beautiful though.
City church – The city church in Winterthur is beautiful. Why not stop by for a last time while the cleaning company takes care of the final cleaning?
Our favorite – Up to the "Bäumli" viewpoint and enjoy a bottle of champagne. Enjoy the view and remember the good times in Winterthur.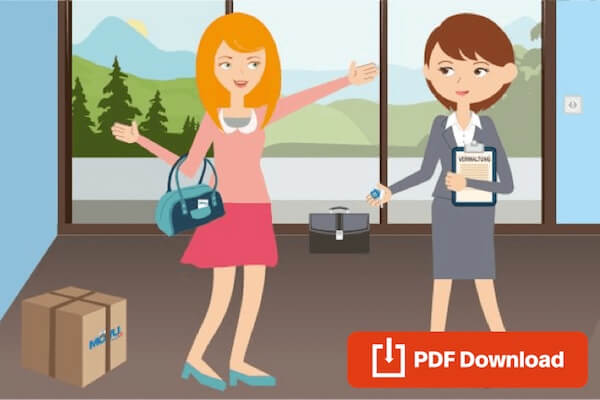 Goodbye: What You Need to Consider for the Apartment Handover
Goodbye: What You Need to Consider for the Apartment Handover
You have a new apartment? The first moving boxes are ready to be packed and the clearing out can start. Sure, you want to move out and get ready to set up in the new apartment. But you shouldn't just flee the old apartment. Inst...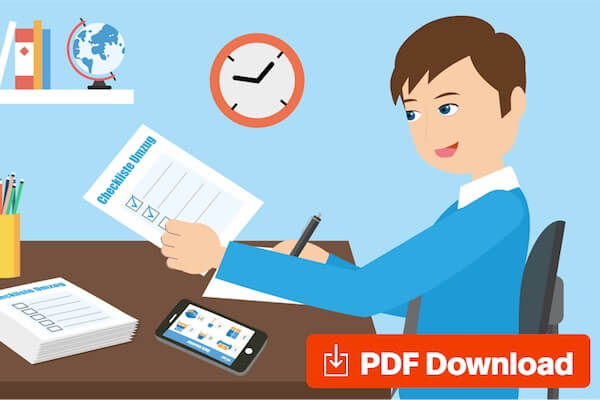 Tips and Checklist for Your Relocation - Including free PDF checklist
Tips and Checklist for Your Relocation - Including free PDF checklist
Moving is exhausting and nerve-wracking? Don't worry, MOVU is by your side. After extensive research, we collected all the important points for your project. It doesn't matter if it's a private move or a firm's relocation:...
More Info for the Cleaning
More Info for the Cleaning