Stress-free moving
in 3 steps
Fill out request
Answer the questions about your move or cleaning in Kriens.
Compare offers
Compare the non binding offers with the assistance of our transparent overview.
Book with MOVU
Decide on an offer and simply book it with MOVU.
Is apartment cleaning necessary? - MOVU finds the right solution
Are you moving away from Kriens or within the city? You've come to the right place. MOVU is the largest moving and cleaning platform in Switzerland. We make sure that your apartment handover is not a hurdle but a piece of cake.
Our goal is to offer the best value for money. Every year we carry out over 10'000 final cleaning operations with acceptance guarantee and are therefore the experts in this field. Furthermore, thanks to the online questionnaire, we guarantee you only fixed prices. This way you only pay the price that is fixed in advance and the invoice does not increase because the cleaning company took longer. While MOVU organizes the perfect cleaning company, you can, for example, take a walk in Kriens and enjoy the stress-free apartment cleaning.
Start an inquiry with MOVU and within one working day, you will receive 5 offers for your handover cleaning free of charge. The 5 offers you receive within a few hours are fixed prices.  So you don't have to worry about suddenly having to pay more because the cleaning institute you have booked has underestimated the number of hours required.
Get 5 offers for the final cleaning in Kriens with MOVU
By Roland Zumbühl / CC BY-SA 3.0 / via Wikimedia Commons
MOVU works only with quality-tested cleaning agencies. Moreover, the cleaning companies are also insured and registered in the commercial register.
All our partner cleaning companies offer only fixed prices and acceptance guarantee. So you can always be sure that everything will work out fine when you hand over the goods. If it should happen that a subsequent cleaning is necessary, the booked cleaning company will do it without extra costs.
With just a few clicks, you will receive on MOVU 5 offers from quality-tested cleaning companies from Kriens and the surrounding area and can then compare prices and book the appropriate cleaning company directly on the website. Free of charge, simple and without obligation. You also have access to hundreds of customer reviews from people who have already used the services of MOVU.
If you need to have your apartment cleaned and disposed of, the cleaning company will be happy to do so. Just contact MOVU to find out if we can combine disposal directly with your final cleaning. If you prefer to do the disposal yourself, you can find out from the municipality of Kriens where the appropriate waste collection point is located for you.
Interesting tips for the final cleaning in Kriens
If you are in possession of a car, then you must also register it. As is usually the case with a move, you have 14 days after the move to do this.

Technical equipment must be in perfect working order and clean. For example, check the interior lighting in the refrigerator and oven.

If you have any disagreements with the landlord, record them. Only sign the acceptance protocol if you agree to it.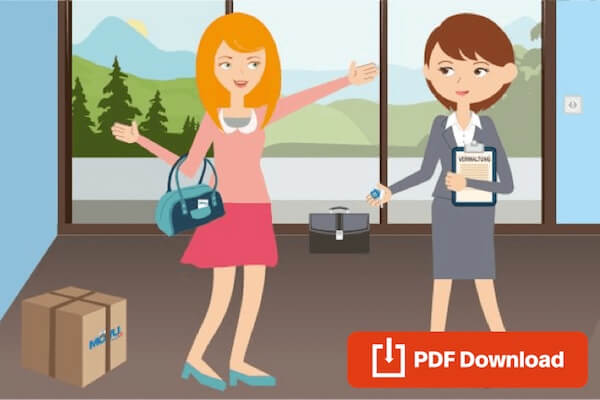 Goodbye: What You Need to Consider for the Apartment Handover
Goodbye: What You Need to Consider for the Apartment Handover
You have a new apartment? The first moving boxes are ready to be packed and the clearing out can start. Sure, you want to move out and get ready to set up in the new apartment. But you shouldn't just flee the old apartment. Inst...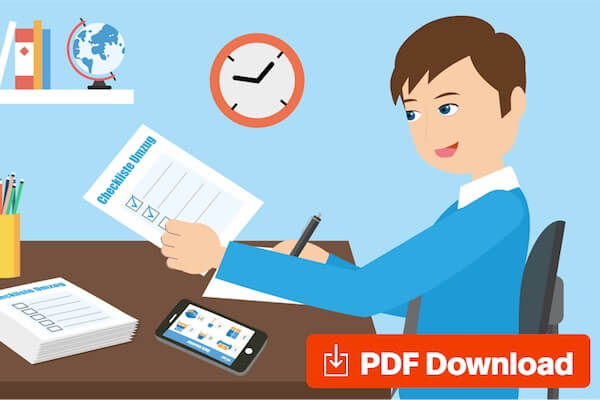 Tips and Checklist for Your Relocation - Including free PDF checklist
Tips and Checklist for Your Relocation - Including free PDF checklist
Moving is exhausting and nerve-wracking? Don't worry, MOVU is by your side. After extensive research, we collected all the important points for your project. It doesn't matter if it's a private move or a firm's relocation:...
More Tips for the Handover Cleaning
More Tips for the Handover Cleaning