Stress-free moving
in 3 steps
Fill out request
Answer the questions about your move or cleaning in Geneva.
Compare offers
Compare the non binding offers with the assistance of our transparent overview.
Book with MOVU
Decide on an offer and simply book it with MOVU.
The Smallest Metropolis in the World –How to Find the Perfect Cleaning Service in Geneva
INTERNATIONAL CITY – LOCAL CLEANING COMPANY
Geneva counts as one of the most international cities in Switzerland and there's always a lot going on in the streets. The move in this fast-paced city can be exhausting, but after that, one also has to manage the final cleaning. The apartment cleaning for the handover is a lot more time-consuming than the weekly cleaning. Everything has to be perfect, even places one doesn't usually think of and landlords check every detail. If you think about taking care of the final cleaning yourself, know that at least one or two days need to be reserved for the final cleaning. Cleaning companies usually send 3 to 5 people and estimate 5 to 8 hours of work. That's why very often it's worth leaving the final cleaning to a professional cleaning company. If you book one of our companies, you can be sure, that they offer the handover guarantee. That means, that the team will be present during the handover. Should something not be clean enough, they will take care of it without any extra charge. That way you don't need to worry about anything.
COMPLEX CITY – UNCOMPLICATED SERVICE
In large cities, it's often difficult to find the thing one is looking for. That's why MOVU doesn't just make the move but also the final cleaning as easy as possible. Are you tired of making several inquiries, managing several home visits and comparing countless offers? In that case, you're at the right place with MOVU. One single inquiry is enough. You only need to fill in out tested and tried questionnaire and within 24 hours you can compare the prices of 5 cleaning companies. All the companies offer fixed prices and you can also compare their ratings online. That way you get the most cost-effective and best cleaning service in Geneva.
INDIVIDUAL SERVICE
MOVU doesn't just make the final cleaning easy, we also offer you a full service, free of charge. That means that from your first contact with MOVU until the successful handover of the apartment, you get to ask our Move Captains anything you want. They offer valuable and neutral consultation and are there for you. On top of that, you get exclusive deals and coupons for furniture, online shops, moving boxes and a lot more. Make use of our deals and save even more money. If you need more information, you can also read up in our guide and find useful tips and tricks there.
Impressive – Geneva as an International and Meaningful City
Due to the many international institutions, the quota of people from abroad is very high in Geneva.
Geneva is the second largest city in Switzerland with its 200'000 inhabitants. Situated next to France, the main language in Geneva is French. If you're moving to this city and don't speak French, English is a good alternative. Many scientists, diplomats and members from all kinds of organizations communicate in English. However, language barriers can lead to misunderstandings. During an apartment handover, that could be bad. That's why it's best to trust in local cleaning companies. Our partner cleaning services are all tested for their quality and only offer the final cleaning with the handover guarantee. Through regular training, quality control and customer's reviews, we make sure, that everything works out with the final cleaning.
During the apartment cleaning, you don't have to stay at the apartment. How about a last photo in front of the icon of the city, the jet d'eau? Or a visit at the Palais des Nations, the European seat of the UNO? The colossal "amputated" chair on the place was created by Daniel Berset and symbolizes the fight against land mines. The exhibit of the international red cross is also impressive and sometimes shocking. It offers insights into 150 years of humanitarian help. Enjoy the last days in Geneva and leave the exhausting apartment cleaning to our companies. Fill in the questionnaire now and get 5 offers within one workday.
Before the Move and Final Cleaning
Want to go shopping once more before the final cleaning? The market in Plainpalais offers a wide variety of fresh products and attracts many people on Sundays.
Time for the move? There are many clocks in public places in Geneva. One of them, the "flower clock" has the biggest seconds' hand in the world.
Boat trip on the biggest inland lake? The lake connects Geneva to Lausanne, Montreux and Vevey and a trip to France is suddenly even more exciting.
Want to relax in the nature? The botanical garden in Geneva inspires with its greenhouses, special habitats, the animal park and countless plants, trees and flowers.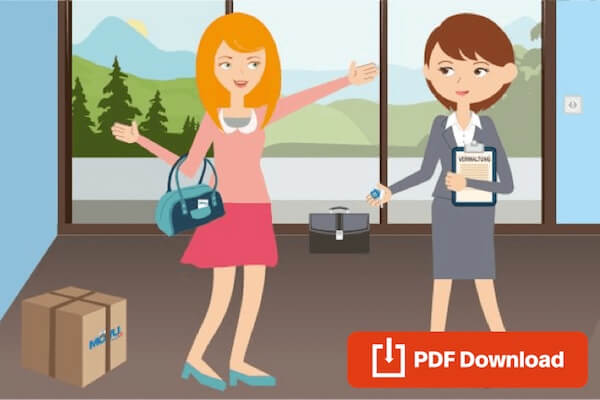 Goodbye: What You Need to Consider for the Apartment Handover
Goodbye: What You Need to Consider for the Apartment Handover
You have a new apartment? The first moving boxes are ready to be packed and the clearing out can start. Sure, you want to move out and get ready to set up in the new apartment. But you shouldn't just flee the old apartment. Inst...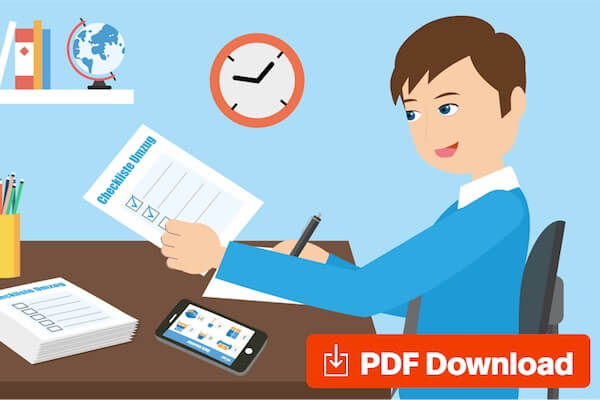 Tips and Checklist for Your Relocation - Including free PDF checklist
Tips and Checklist for Your Relocation - Including free PDF checklist
Moving is exhausting and nerve-wracking? Don't worry, MOVU is by your side. After extensive research, we collected all the important points for your project. It doesn't matter if it's a private move or a firm's relocation:...