Stress-free moving
in 3 steps
Fill out request
Answer the questions about your move or cleaning in Montreux.
Compare offers
Compare the non binding offers with the assistance of our transparent overview.
Book with MOVU
Decide on an offer and simply book it with MOVU.
MOVU ensures the best choice to leave Montreux as it should be
Au revoir Montreux.
Situated in an idyllic setting, Montreux has attracted visitors from all over the world. Several notable celebrities such as Freddy Mercury, Igor Stravinsky, Charlie Chaplin and yourself have made Montreux their home. MOVU has also delighted the whole of Switzerland by putting its moving expertise at the service of more than 36,000 requests!
Montreux is a cultural mecca, a source of inspiration that attracts more than a million visitors every year. This haven of peace offers a selection of cultural activities for all tastes. International conferences and congresses, renowned festivals, shows… You've been spoilt for choice and we imagine that you've taken advantage of it! As for your move, you also have the choice between several services. The time of departure is approaching and you need a cleaning company. But it's not always easy to decide. You would certainly like to invest your time in preparing for your departure.
Within hours of your request, MOVU offers you 5 quotes for a cleaning company based in Montreux. All you have to do is book directly online the service that suits you best. Don't waste time, MOVU takes care of the cleaning of your apartment!
For the start, leave nothing to chance!
Made famous by Deep Purples' song "Smoke on the water", following its 1971 fire, the Montreux Casino welcomes players from all over the world every year. MOVU puts the right cards in your hand to guarantee you fixed prices and the assurance of quality service. All the cleaning companies present on our site are hand-picked and regularly checked. MOVU makes sure that the cleaning of your apartment runs smoothly on the agreed date. If the chosen service is not available, we will organize the arrival of another company at the same price.
You will take more risks by playing at the casino if you wish. When it comes to cleaning your apartment, choose the security and transparency of MOVU!
Cleaning without disturbing: the daily life of the city of Montreux and our teams
Authorized commercial use, Beat Strasser credit - Flickr
Cleanliness and professionalism.
These are the mantras of the cleaning services offered by MOVU. In line with the numerous initiatives of the Montreux municipality to make the city a clean and pleasant place to live, MOVU guarantees the proper cleaning of your apartment.
Take, for example, Montreux's green spaces and roads department, which uses small, silent electric vehicles to access the smallest corners of the city and guarantee flawless cleanliness without disturbing residents.
MOVU provides you with a professional service for complete cleaning and no inconvenience. If the owner of your apartment is not satisfied, the cleaning service will return to your apartment for a second cleaning at no charge.
How do you get rid of what you don't want to keep?
Here are some tips on what you might have to throw away. Montreux is a green city. The municipality provides an efficient and environmentally-friendly system for collecting and processing waste. In particular, it has set itself the objective of recycling 60% of waste by 2020.
Aluminum: You can leave it in one of the metal containers at one of the many recycling points in the city.
Batteries: Take them back to the shop where you bought them.
Books: The cover is not recyclable. However, recycle the pages and recycle the paper in one of the many eco points or at-home collection points.
Electronic devices: Electronic devices can be returned to electronics stores. They are legally obliged to accept them, even without a new purchase. An advance recycling fee is charged at the time of purchase. You can also drop off your used appliances at certain eco points.
Bicycles: Can be deposited in front of metal containers or at recycling centers.
Clothes: You must drop them off at an eco point. Door-to-door collections are also provided by self-help societies.
Bulky items: These are handled by MOVU. Please place them in the bags provided by MOVU and affix the appropriate stickers.
Not to be missed before leaving, if you haven't already done so of course!
The Montreux Jazz Festival. Montreux welcomes the most famous virtuosos from all over the world for 16 days of concerts on the shores of Lake Geneva. On the program, musical experiences for all tastes. Created in 1967 by Claude Nobs, the festival is a not-to-be-missed event for music lovers.
The old town of Montreux. Travel back in time on a picturesque stroll to discover the old town overlooking the heights. Wander through the sandstone of typical bistros and hotels, the famous Montreux Museum, and the 11th century St. Vincent's Church.
Lake Geneva. The Quays offer a 13-kilometer walk along the lake. An unparalleled panorama combining exotic flowers, palm trees, and a view of the Jura Alps.
Vegetable sculptures. A specialty of the city, they can be seen from December to May. Ephemeral works of art, these sculptures offer an unmissable visual and olfactory experience.
Christmas market. One of the most famous markets in Switzerland, consisting of about a hundred little houses and attractions for all ages.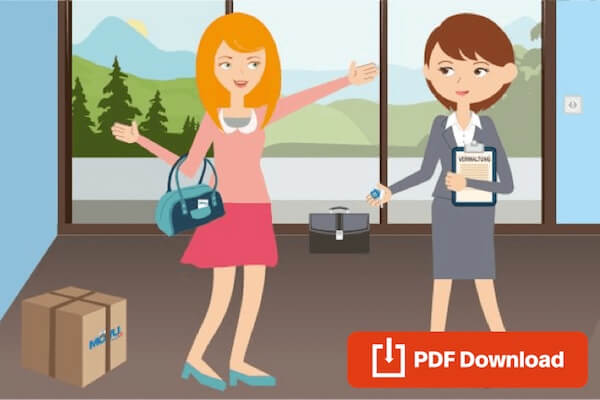 Goodbye: What You Need to Consider for the Apartment Handover
Goodbye: What You Need to Consider for the Apartment Handover
You have a new apartment? The first moving boxes are ready to be packed and the clearing out can start. Sure, you want to move out and get ready to set up in the new apartment. But you shouldn't just flee the old apartment. Inst...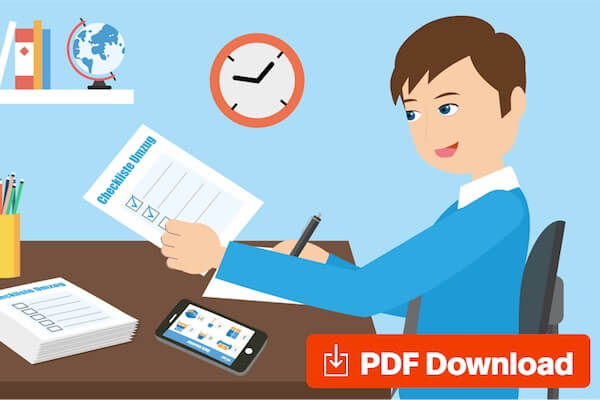 Tips and Checklist for Your Relocation - Including free PDF checklist
Tips and Checklist for Your Relocation - Including free PDF checklist
Moving is exhausting and nerve-wracking? Don't worry, MOVU is by your side. After extensive research, we collected all the important points for your project. It doesn't matter if it's a private move or a firm's relocation:...
Recommendations for your move and final cleaning in Montreux
Recommendations for your move and final cleaning in Montreux